Enjoy a glass of wine wherever you go!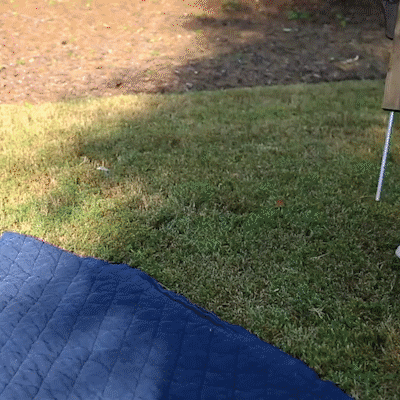 This handcrafted collapsible wine table is a must have for all wine lovers. It is designed to hold all the elements of the classic picnic - bottle of wine, two glasses and a plate of your favorite wine parings.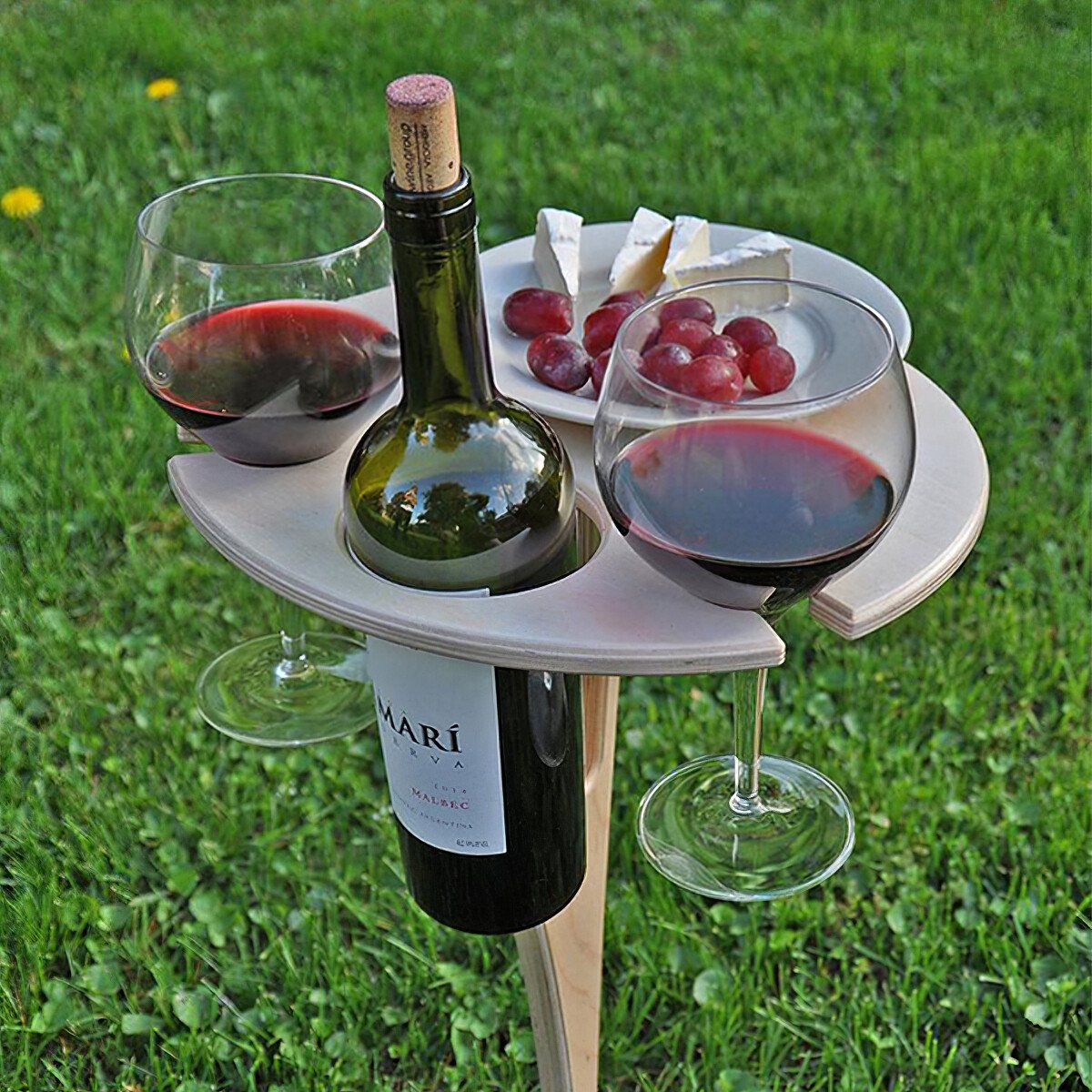 Perfect for outdoor wine festivals, family picnics, camping, beach or just a quiet evening in your backyard!
This Baltic birch plywood table folds flat and locks in both positions, open and closed.
Fiberglass rod pushes into the ground with little effort. It works in grass, dirt and sand.

Includes two convenient handles for easy carrying.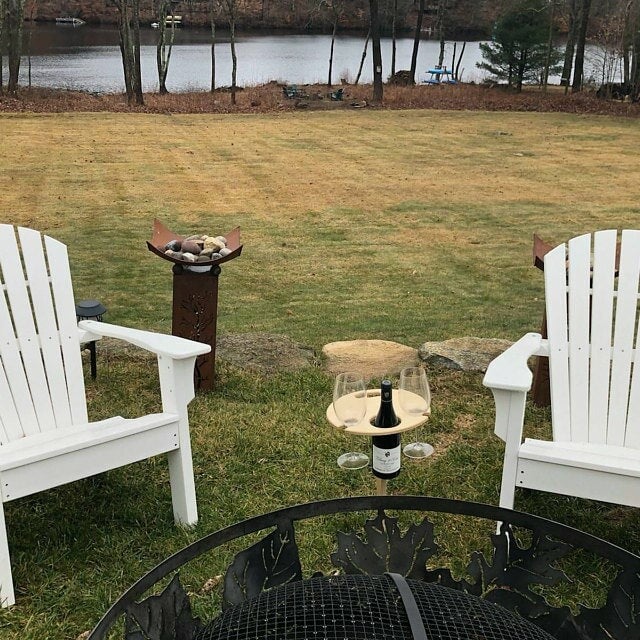 Care: Wipe clean with a damp cloth. Wipe dry and store indoors.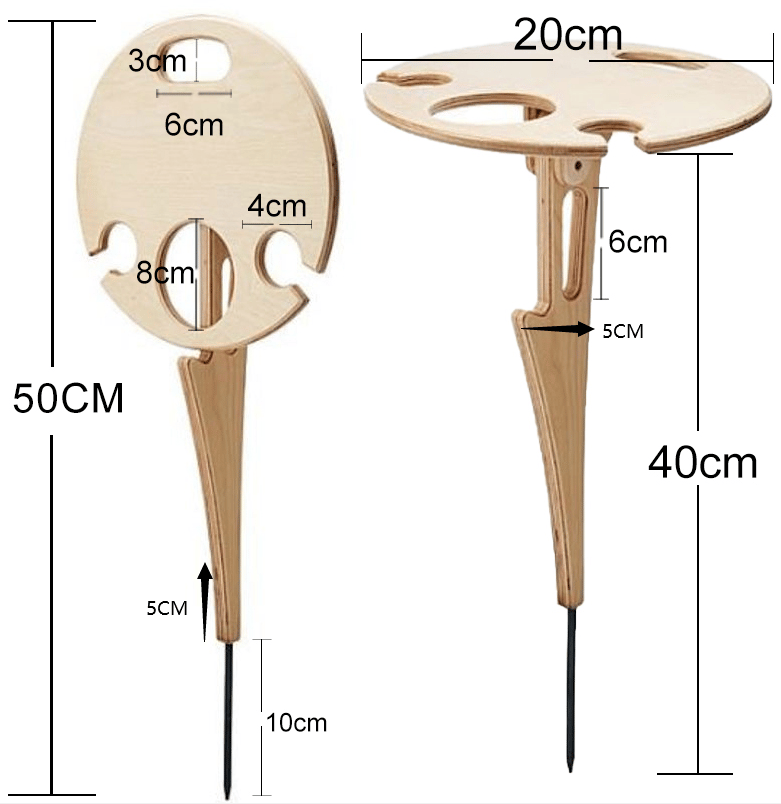 Often imitated, but never replicated, be sure you order a Seehugehappy Original!
Our suppliers typically ship out orders in 2 days or less. It will take about 2 to 5 business days to get to you once shipped. So you're looking at a week or less from the moment you order to the moment it reaches your door!
We ship worldwide! Orders to the USA will take from 3 to 7 days. Orders outside the USA will take 7 to 14.
You can return your order within 30 days after receiving it. You can contact us here and you will be sent a return label. Simply attach the return label to the box you received your order in, and you will receive a full refund once we receive it.
We are an American company that strives to showcase the hot, new, and unique products at affordable prices. We are based out of Ocean Isle Beach, North Carolina. We operate under Tiger Management LLC, an entity registered in North Carolina. We want to help you, the customer, have the items you need to make your life a little easier.
Tigerbrass has a lot of unique products I've never thought of! Every purchase I've made from them has been a great experience. They really strive to provide the best service possible for customers.
Always happy to support small American businesses, and Tigerbrass is a damn good one.
Tigerbrass has been so helpful when I was finding a gift! Their customer service alone is enough for me to highly recommend them. Not to mention their awesome selection of products!!